Below you can find the procedure to link TNEB Connection With Aadhaar Number.
1) Go to the TNEB Link Aadhaar portal in the flowing link https://nsc.tnebltd.gov.in/adharupload/
2) Enter your Service Connection Number in the TANGEDCO Link Aadhar and press Enter.
How to find the TNEB Service Connection Number
3) This will show your Service connection and Registered Mobile Number Details.
If the provided mobile number is correct then select YES and press enter
If the mobile number is wrong, then select NO and Press enter and provide your current mobile number.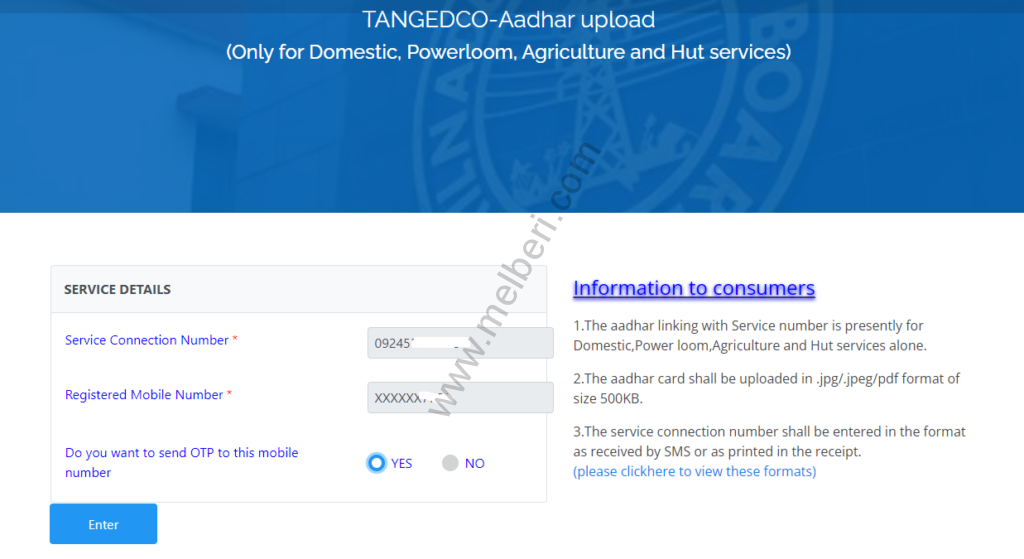 4) This will open the Consumer ID documents uploading page.
In that select the Occupant Details (Owner / tenant or Service Connection Name not Transferred.)
Enter your Aadhar Number and Name in the given field.
Upload the Aadhar ID PDF or Image and enter Submit button
5) Thats all, Now you can see the Acknowledgement for the Aadhaar Upload.
SMS Will be communicated once the verification process is completed.