Remove the E Aadhaar PDF Password
How to Remove the Password from E-Aadhaar Card PDF File. Below you can find three methods.
1. Method I – Online Removal of E-Aadhaar Password

1. Go to Small PDF Website
2. Drag and Drop Your PDF or Click on Choose File -> Upload your E Aadhaar PDF


3.  Now Place a check mark in the Square box -> and Click Unlock PDF
4.  Enter the PDF Password (Your Area Postal Code) and click -> Really Unlock


5. Now click on -> Download File Now and save it to your local drive.
2. Method II – Remove E-Aadhar Password By PDF write
If you have the PDF writer,
1. Open the document in PDF writer (With Default Password – Your Area Postal Code).
2. Go to Security -> Remove Security
3. Now Save the PDF.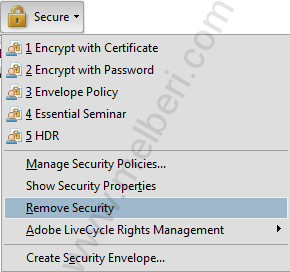 3. Method III – PDF Printer
1. Download and Install doPDF Software
2. Open the document in any PDF Reader (With Default Password – Your Area Postal Code).
3. Go to File -> Print -> Save the file in new name