Procedure to change mobile service provider by retaining the Existing Number | Airtel Aircel Jio BSNL Reliance Vodafone Idea Docomo Uninor Virgin Videocon
Mobile Number Portability
Mobile number portability (MNP) allows you to retain your mobile telephone numbers when changing from one mobile network operator to another operator. Now it is possible for every indian mobile user to change their mobile operator by retaining their number.
This New Year Freedom of Choice Starts @ Just 19 across India
 Starting Jan 20th 2011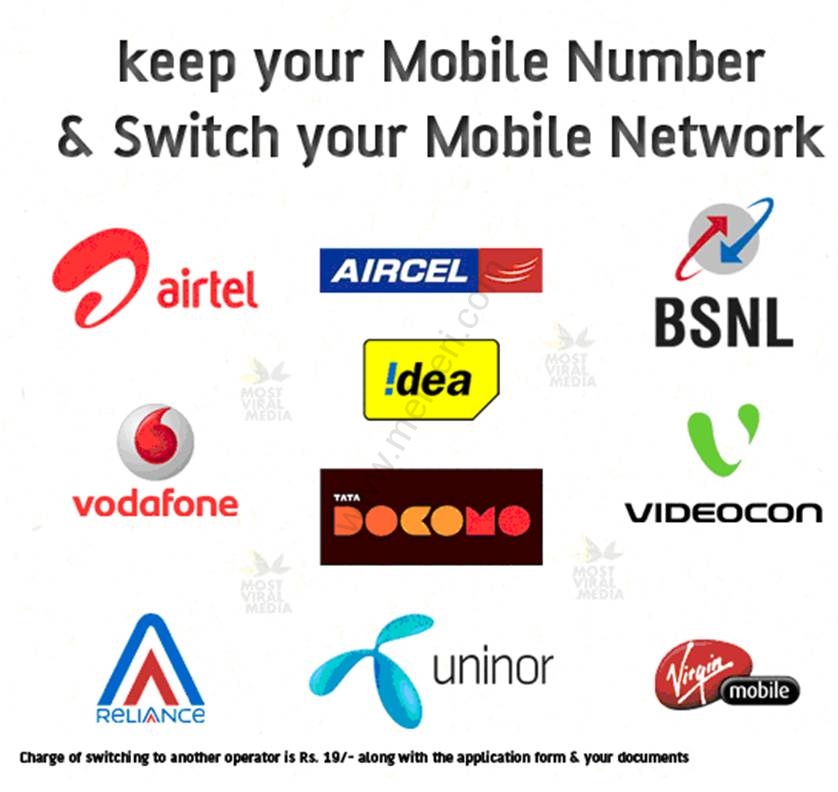 Procedure to change your mobile operator:
1. To begin with, you need to generate UPC (Unique Porting Code) by sending SMS to 1900. UPC is an alphanumeric code allocated, upon request, by a mobile operator to its subscriber for the purpose of facilitation of porting of his/her mobile number to another operator.
Send an SMS  : PORT to 1900. Operator SMS charges will be applicable.
Eg. SMS PORT 98XXXXXXXX to 1900
2. After sending SMS to 1900, you will receive UPC (Unique Porting Code) as a SMS from 1901 giving 8 digit alpha-numeric Unique Porting Code (UPC) and UPC expiry date in MM/DD/YYYY format
3. Visit your new service provider showroom
4. Fill the Mobile Number Porting (MNP) form providing details like
Current Mobile Number
Current Operator name
UPC code
5. Submit Address & Id proof documents, self-attested photo and last bill copy of postpaid connection (if applicable) along-with filled MNP form and Customer Agreement Form.
6. Buy the new card from the new service provider
7. Follow the instructions from your new operator
8. Within 48 hours your number will be ported to the new operator.
9. The porting charges are about Rs.19.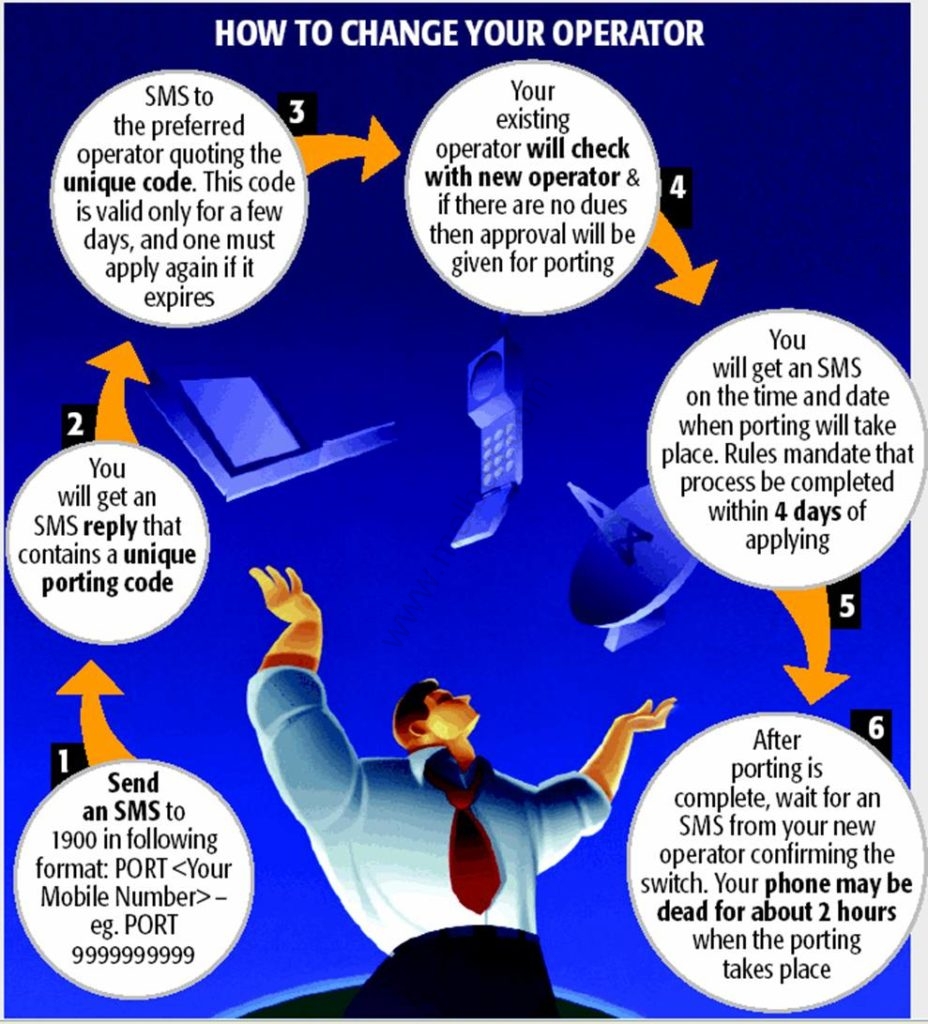 Related Articles
How do i change the service provider without changing mobile no?
What is the procedure to migrate mobile number to another service provider?
How long it will take to change my mobile service provider?
What is the charges for mobile number porting?