How to Transfer money from Paypal to Indian Bank Accounts ICICI HDFC SBI
Procedure to transfer money from PayPal to Indian Bank Accounts ICICI HDFC CITY SBI Banks Net Banking
Transfer Money From Paypal to Bank
Now you can add your HDFC/SBI/ICICI/CITY bank and other Indian bank accounts to PayPal account for withdraw funds.
For that you need to know the NEFT IFSC code of your Bank Account Branch
This NFET IFSC (Indian Financial System Code)  is a 11 digit code, this will be like this example ( Example: ICIC0000239 )
You can get this code from your Bank Account Branch
Add any Indian Bank Account to Paypal:
To add your bank account to PayPal, you can follow the below simple steps.
1) Login to your PayPal Account

2) Select Profile -> Add/Edit Bank Account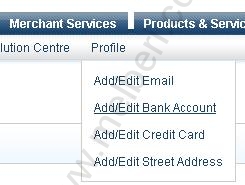 3) Click on the Add Button. This will open  Add a bank account in India form
4) In that form enter your Bank Account details as shown below and click continue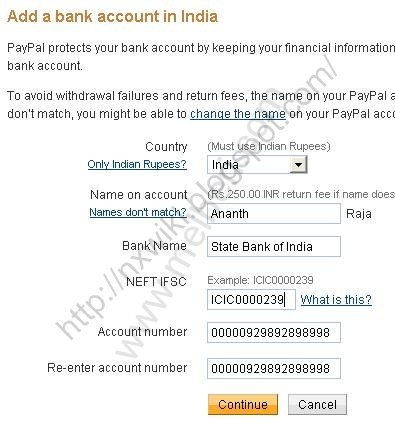 5)  Once you have clicked on continue, immediately your Indian bank account will be added to the PayPal Account
Withdraw Funds to any Indian Bank Account:
To withdraw / transfer fund form PayPal to your Indian bank account , follow the below steps

1) On PayPal My Account page click on Withdraw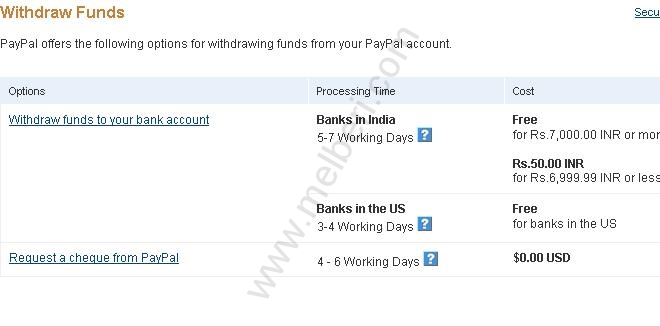 2) In this page you will find two options
Withdraw funds to your bank account
Request a cheque from PayPal

3) To transfer money to your bank account clock on Withdraw funds to your bank account
Enter the Amount, Select the bank account, Purpose of withdrawal and click continue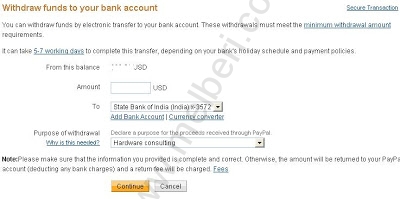 4) Once you have confirmed, you will see the dollar to rupee conversion rate and your money will be credited to your Indian bank account within 5-7 working days.

Note:Please make sure that the information you provided is complete and correct. Otherwise, the amount will be returned to your PayPal account (deducting any bank charges) and a return fee will be charged.
Fund transfer cost is:
Free – for Rs.7,000.00 INR or more
Rs.50.00 INR – for Rs.6,999.99 INR or less